Today is the final day of vacation; the one that turned out much differently than we had planned or anticipated.  Bottom line – I am glad we had the time together.  Some days were more restful than our original plans would have allowed, others not so much.  I am very grateful that for the last 36 hours Jerry's temperature has broken and he does seem to be on the mend from this nasty infection.  Just to be sure he'll stay on the antibiotic 20 more days!
I've asked God the why -why did we need to drive to Cleveland to stay holed up in a hotel for 48 hours and drive home again?  We didn't see anyone we went to see, we didn't take in any baseball or even play a game of cards in the room.  I could see value in the trip if we got to share Christ with someone along the way, but that didn't happen either.  I did however get to minister to my husband with no distractions.  As is often the case with our Heavenly Father – He has not chosen to let us know the "why" – but has reminded us how much He loves us and His plans for us are good.  So we trust . . .
Reminds me of another Colossians verse I read this week; chapter 4 verse 5b – "Make the most of every opportunity."  That has been a steady challenge and prayer reminder for me this week.  Am I making the most of EVERY OPPORTUNITY?  Staycation, back to the office, next week at Family Retreat or wherever You may lead me for whatever reason . . .Lord Jesus let me redeem every moment for you!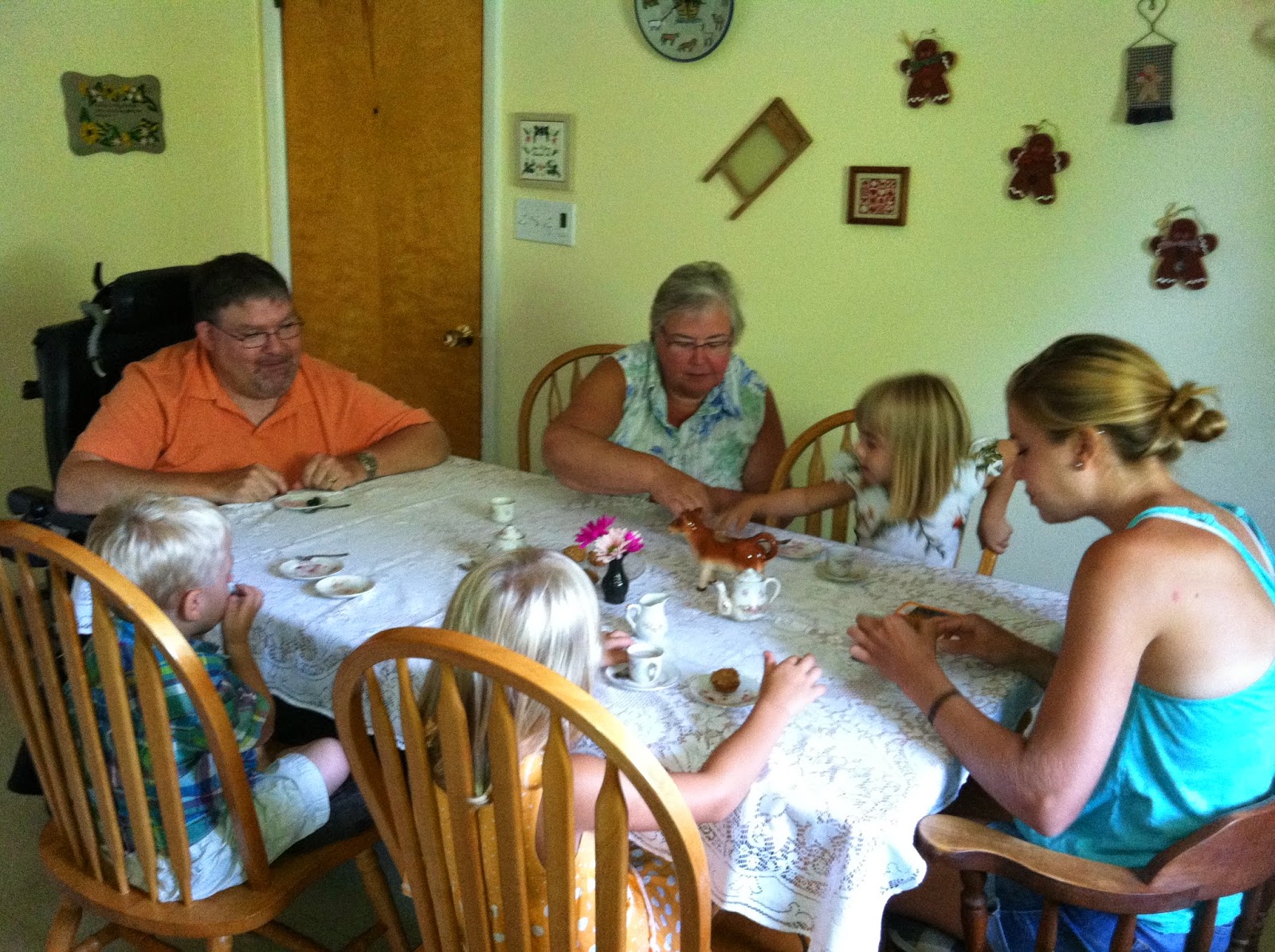 This picture reminds me of making the most of every opportunity.
When the kids came to visit my mom in her last weeks we relived
memories our grandparents made with us – a china tea party.