We have an electric bed that allows Jerry to change position easier.  Two weeks ago my side of then bed got caught under the headboard and broke.  Some bolts popped and broke and it seemed the motor burned out.  I went several days thinking I didn't need to fi it, I can sleep flat.
After a few days though, I had to admit I was spoiled and needed to do something about the bed.  I stopped at the store to inquire about purchasing a new base.  The salesman was very helpful and told me the price of a new base.  He also suggested I call the manufacturer as they are excellent at helping with part replacement.
He was right; I had dealt with this manufacturer before and this call was no exception.  The lady on the phone listened to me and then listened to the noise the bed made and diagnosed the parts that needed to be replaced (at about one fifth the price of a new base), which was slightly different than what I thought I needed.
Today my niece Susanna and I tackled the repair.  The very first instruction did't make sense to us and we could not find a diagram to show us what to do.  We decided that it wasn't that critical, so we skipped it!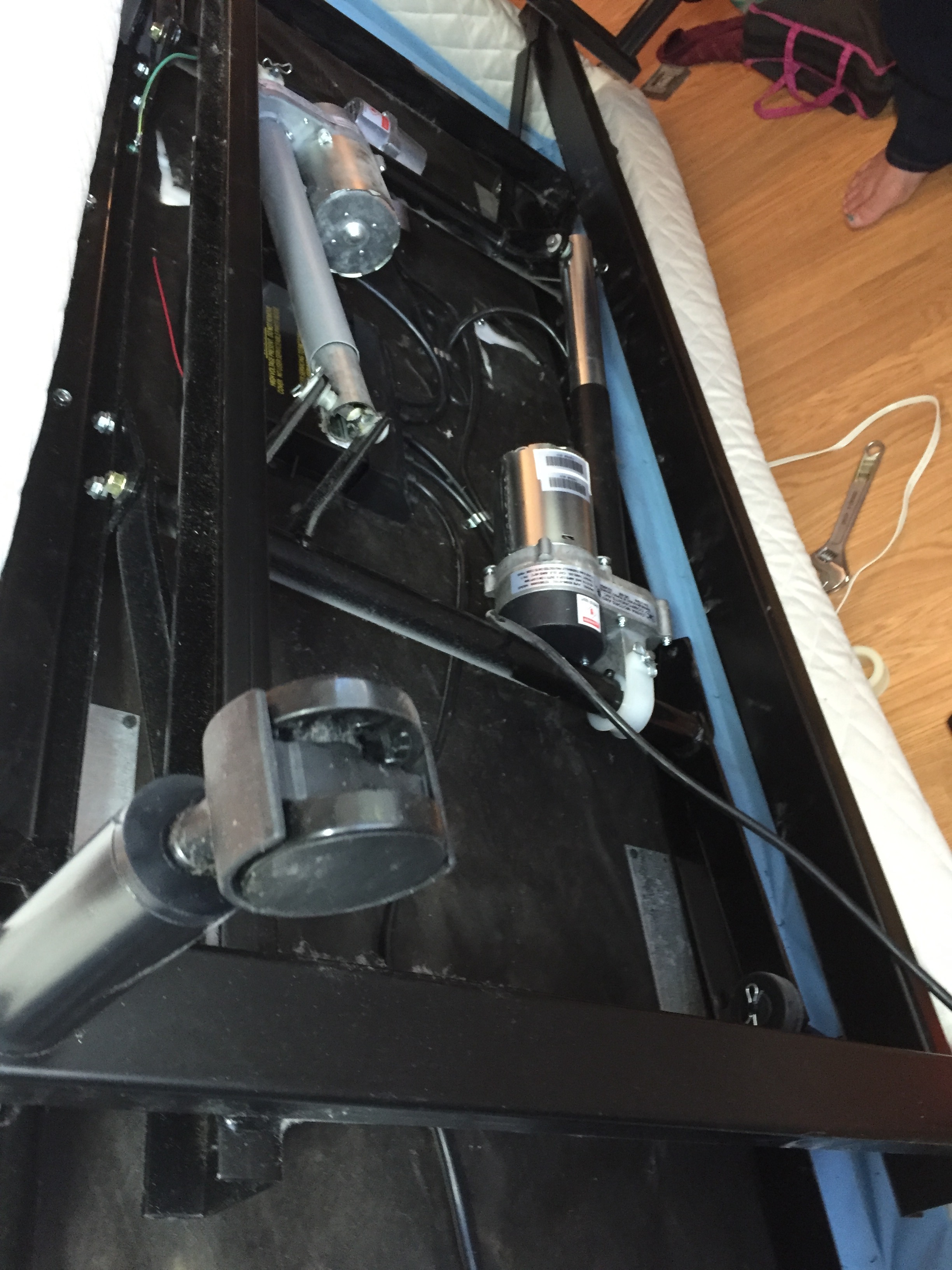 We moved on to replacing the "brain" and then the head motor.  We plugged it back in, retrained the remote and tried the bed.  Both the head and foot raised, and lowered. They didn't raise as high as I thought they should, but I figured I just didn't recall properly.
A short time later (after everyone left) I was resetting our room.  When I tried the bed remote it did not work again.  Seriously!!??
So once again I flipped the bed over, and looked to see if I could find the problem.  Suddenly I saw it – the part we were supposed to do first of all but had skipped.  Of course to fix that now I had to remove the parts we had just replaced.
Doing it alone was hard, and several times I felt tested beyond my capabilities.  But perseverance won and finally I got it together and working properly.
Yes, it does feel like an accomplishment I am proud to have made.  But the lessons were not lost on me in the process . . .
I thought I knew what part needed to be replaced and called to order that.  The manufacturer could tell from the sound and my description which parts I really needed.How many times do I think I know what I need to deal with in my life, but as I spend time with my manufacturer He points out the real issue.
When we couldn't figure out the first instruction we skipped it.  Turns out it really was important.  How often do I try to skip to the "easier parts "of following Jesus only to find following Jesus requires full obedience – there are no short cuts!
What do you know . . . the Manufacturer really does know best!