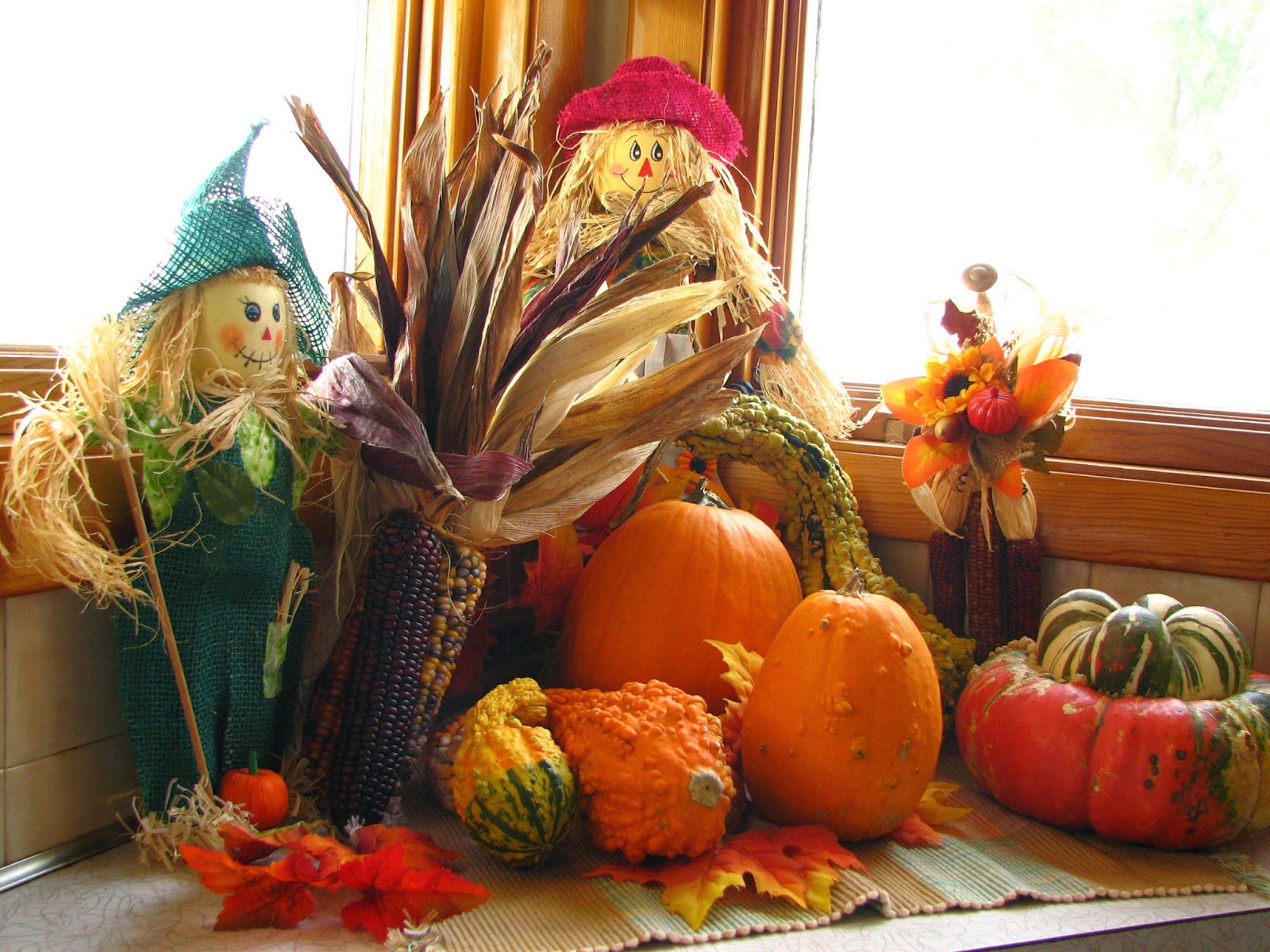 In 1995 Thanksgiving was on November 23;  twelve days after we got married, and four days after we returned from our honeymoon.  We didn't accept any invitations, we just wanted to have our first Thanksgiving alone and together.

As I've done for every year of my adult life except maybe two, I got up early that day made the stuffing, prepped and cooked the turkey, the potatoes, vegetables, etc.   I set the table with our china (our first time to use it).  I helped Jerry get up and ready, and together we sat down to our first Thanksgiving together.  

Jerry led us in prayer and then we began to serve dinner. . .  and I began to cry . . . .

Remember we were married all of 12 days at this time and Jerry was a rookie at figuring out what tears meant (and usually thinking he was the cause).  Full of grace, concern and probably a good amount of trepidation he asked, "What's wrong?"  and through the tears I replied, "I don't feel well."

As we recall the details now I think I woke up not feeling well.  Perhaps I had a touch of a virus, but more likely exhaustion from the whirlwind weeks preceding.  But I didn't want to not cook Thanksgiving for my husband.  So I stuffed (Thanksgiving pun intended) my feelings down and cooked away.  Once I sat down to dinner I could hide it no more.  

So our first Thanksgiving was spent with me leaving the table and going to bed and Jerry enjoying (so he told me) the dinner totally alone.  Happy Thanksgiving to us!

I recall after he ate we discussed what to do now since there were lots of leftovers to put away, china dishes not to break and Jerry.  Ultimately we decided Jerry would call Janene, a then high schooler who was the daughter of good friends.  After she helped her Mom clean up their own dinner (I am sure) she graciously came over and put away our food and washed our dishes.  What a blessing she was (and not only because of that situation – but many others!).

Almost every Thanksgiving we reminisce about this story.  It particularly strikes home this year as I have an upper respiratory infection and finally had to agree to relinquish to my sister the idea of cooking and hosting dinner.  The festivities were moved to her house.  But don't feel sorry for me – we'll get a delivery of Thanksgiving dinner this afternoon.  This may be the best of both worlds – we get the meal with no prep or clean up required!

I told Jerry yesterday that if the trend continues that every 19 years I get sick at Thanksgiving we better mark the calendar to set up plan B for Thanksgiving 2033! 
24
Happy Thanksgiving to all!  Enjoy your turkey and all your other favorites, but even more enjoy the people you are with and most of all the blessings that come direct from the hand of God!