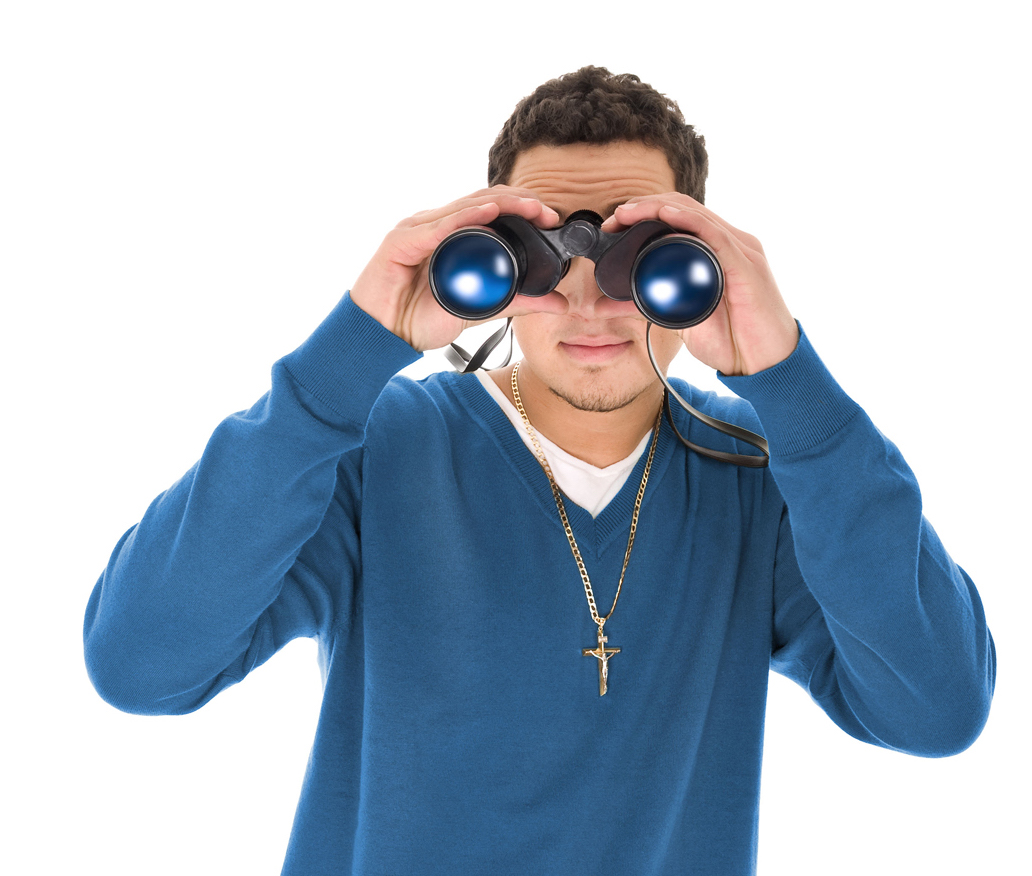 Conversation at lunch today turned to a virtual reality game that is making a lot of headlines (a topic I NEVER thought I'd talk or write about – it means nothing to me!).  A couple coworkers were discussing what they know of the phenomenon.   One person said, "it's a little creepy how much 'they' know about us.  It's like we are always being watched."
That's when the thought that has been buzzing around my head for ages just had to come out. . .  I don't get it when I hear those kinds of statements about being watched and how bothersome it can be to many.  Why are we surprised?
Isn't that how we are told to live as Christians?  To know that both our Heavenly Father knows and sees all?    And beyond that to live with the knowledge that the world watches us whether we realize it or not.  "They" are seeing if our lives match up with what we say.
I like the way Ephesians 5 is labeled (bold titles) in the New King James Version, and particularly verse 15.
Walk in Love
Therefore be imitators of God as dear children. 2 And walk in love, as Christ also has loved us and given Himself for us, an offering and a sacrifice to God for a sweet-smelling aroma.3 But fornication and all uncleanness or covetousness, let it not even be named among you, as is fitting for saints; 4 neither filthiness, nor foolish talking, nor coarse jesting, which are not fitting, but rather giving of thanks. 5 For this you know,[a] that no fornicator, unclean person, nor covetous man, who is an idolater, has any inheritance in the kingdom of Christ and God. 6 Let no one deceive you with empty words, for because of these things the wrath of God comes upon the sons of disobedience. 7 Therefore do not be partakers with them.
Walk in Light
8 For you were once darkness, but now you are light in the Lord. Walk as children of light 9 (for the fruit of the Spirit[b] is in all goodness, righteousness, and truth), 10 finding out what is acceptable to the Lord. 11 And have no fellowship with the unfruitful works of darkness, but rather expose them. 12 For it is shameful even to speak of those things which are done by them in secret. 13 But all things that are exposed are made manifest by the light, for whatever makes manifest is light. 14 Therefore He says:
"Awake, you who sleep,
Arise from the dead,
And Christ will give you light."
Walk in Wisdom
15 See then that you walk circumspectly, not as fools but as wise, 16 redeeming the time, because the days are evil. 17 Therefore do not be unwise, but understand what the will of the Lord is. 18 And do not be drunk with wine, in which is dissipation; but be filled with the Spirit, 19 speaking to one another in psalms and hymns and spiritual songs, singing and making melody in your heart to the Lord, 20 giving thanks always for all things to God the Father in the name of our Lord Jesus Christ, 21 submitting to one another in the fear of God.[c]