If you are reading this you probably know us well enough to know that we do not have a daughter.  Or at least we have never given birth to a daughter or legally adopted one.  But we have had a daughter of our heart for about 13 years now.
B only lived in our home for a short time.  I picked her up late one evening as emergency respite.  She was in respite already because she had lived through more (sorry, but there is no other word to describe it) "hell" than anyone should ever live through, let alone a young girl.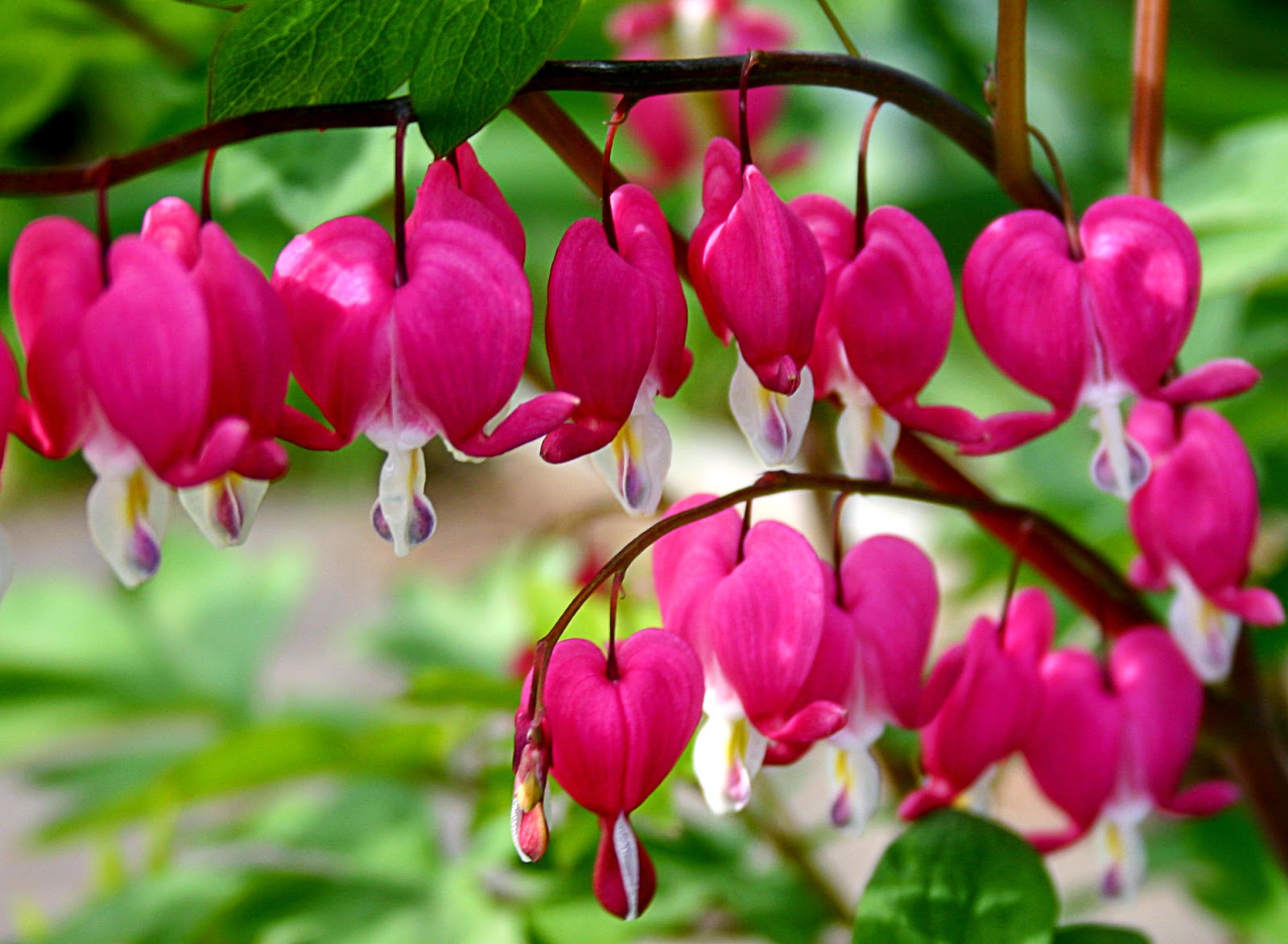 Bleeding Hearts – oh how we could relate!
During the weeks B was with us she went to school, went to church with us, wheelchair raced with Jerry, went to the park with us, and did stuff that "normal families" do.  In that period of time she entwined her hurting, damaged life deep into our hearts.  We shed more tears than we ever knew possible, and came to love her more deeply than we knew possible.
She left our home for treatment at an inpatient behavioral health facility.  B didn't know how to respond or interact with "normal."  We visited regularly; some days she would see us, some days not.  She celebrated her 13th birthday there and we visited with gifts.
While she was hospitalized we began building an additional room into our house so we would be able to bring her home for long term foster care with the goal of adoption. But that was not to be.   At this point I can't honestly remember the exact order of events, because she came and went from our home a few times over the period of a year or so.  While her physical presence left and we had to learn how to cope with that, B never left our hearts or prayers.
A couple times over the years we would get a random phone call from her (with every child who stayed with us for respite care we always tucked notes in their suitcase with our phone number letting them know that they could always call us – those kids needed to know SOMEBODY cared!).  Each call always began the same way as the email we received tonight, "I don't know if you remember me, but I lived with you for a time . . . "
I always want to respond, "Of course we remember you – you are the daughter of our heart!"  But I don't.
Tonight's email was particularly sweet.  B updated us on her life – we are proud of the good choices she is making, and the efforts she is taking to build her life.  Beyond that B apologized for her actions and anger when she was with us.  She shared that she has never forgotten us and asked about each of us (Nathan lived with us then too).  B also thanked us for all we did for her, acknowledging her birthday and other specifics.
What a precious gift that message was to us tonight.  We are just thrilled to hear from her and to know that despite her difficult start in life she is making some positive choices.  We are also encouraged and blessed to know that God used what little we had to share at that time in our life to make an impact in her life.
We don't know if B will maintain contact with us from this point forward or not.  But it's not about us.  We'll keep praying for her and as God and she give us opportunity we'll celebrate life with her . . .  perhaps even her 27th birthday next week?
Friends who are still reading this . . .  "Do not withhold good from those to whom it is due,
    when it is in your power to act."  Proverb 3:27
And NEVER EVER give up hope or stop praying. We never know when or how God will use something – maybe even from long ago to help someone else.  Truly His ways are not our ways – Blessed be the name of the Lord!