Or maybe it's not so much the moose that are on the loose as my coworkers!
Earlier this year I posted about how my lost moose sock inspired hope.  From that a dear friend found the exact socks on line and purchased them for me.  Well, my lovely coworkers (and they are lovely!) seem to have made it their goal to make sure I never miss a moose of any type again.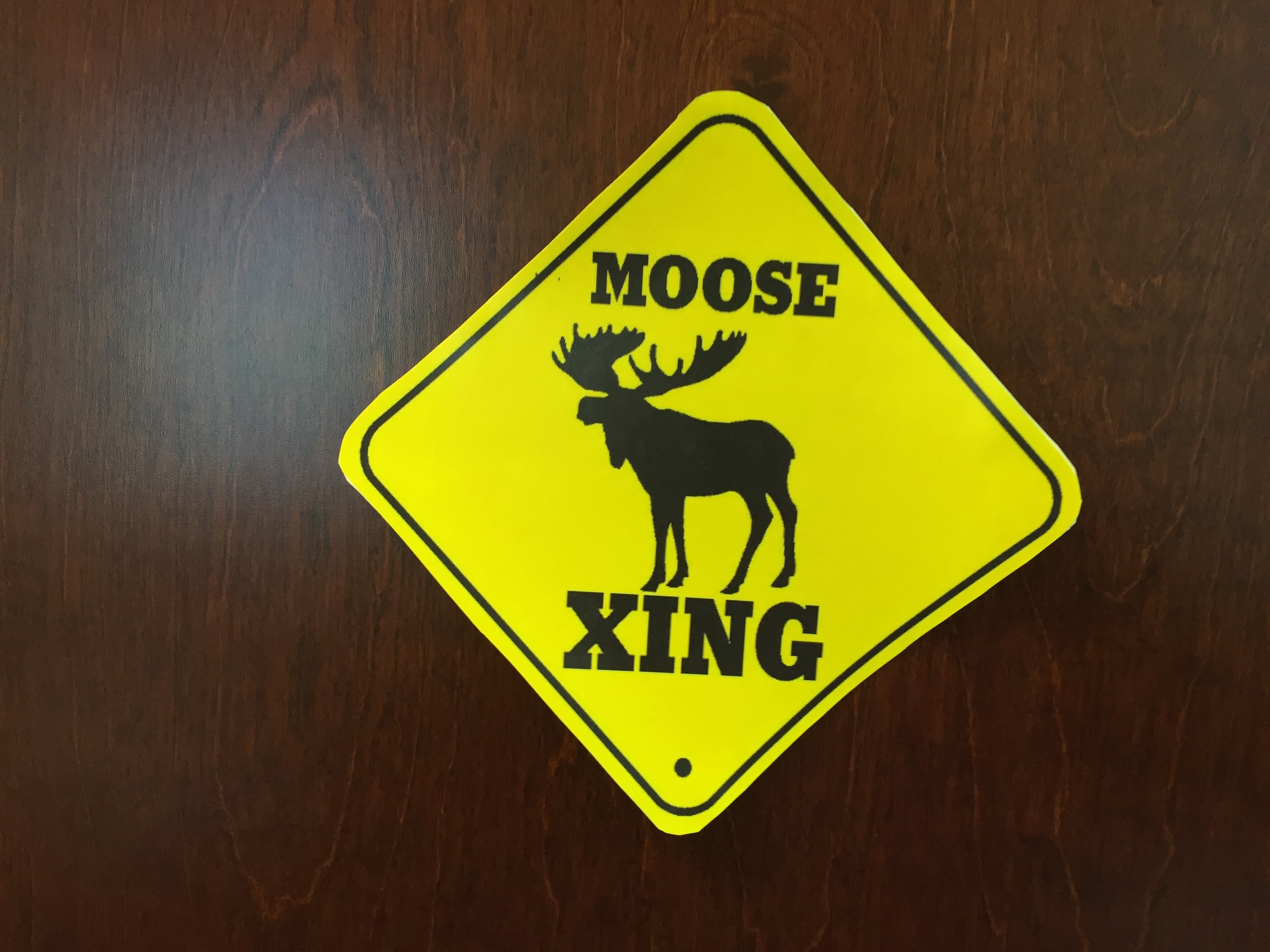 It seemed to begin innocently enough (though I didn't realize we were beginning anything!) with a sign on my door.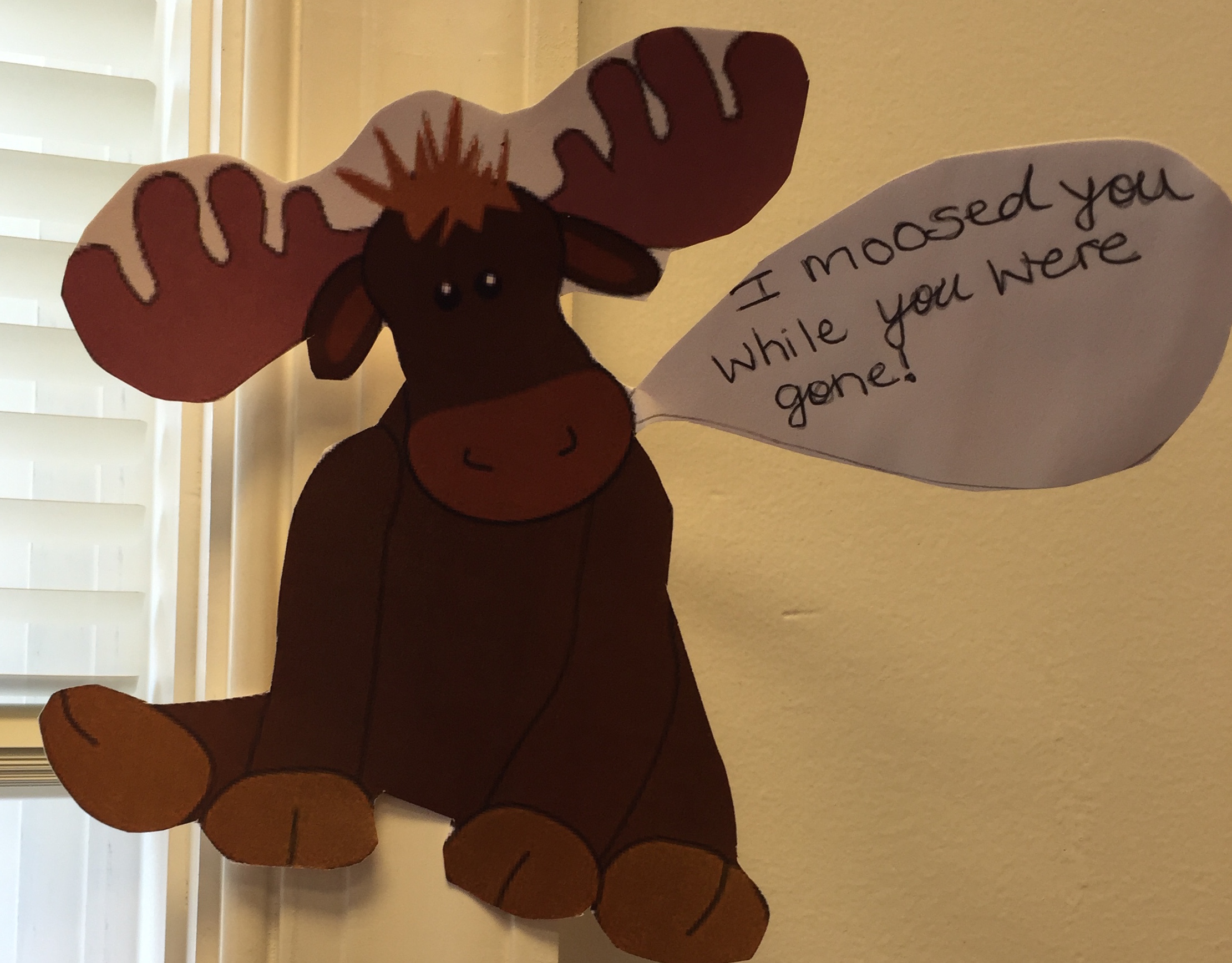 I must have been out for a couple of days when I came back to find this new friend hanging on my window.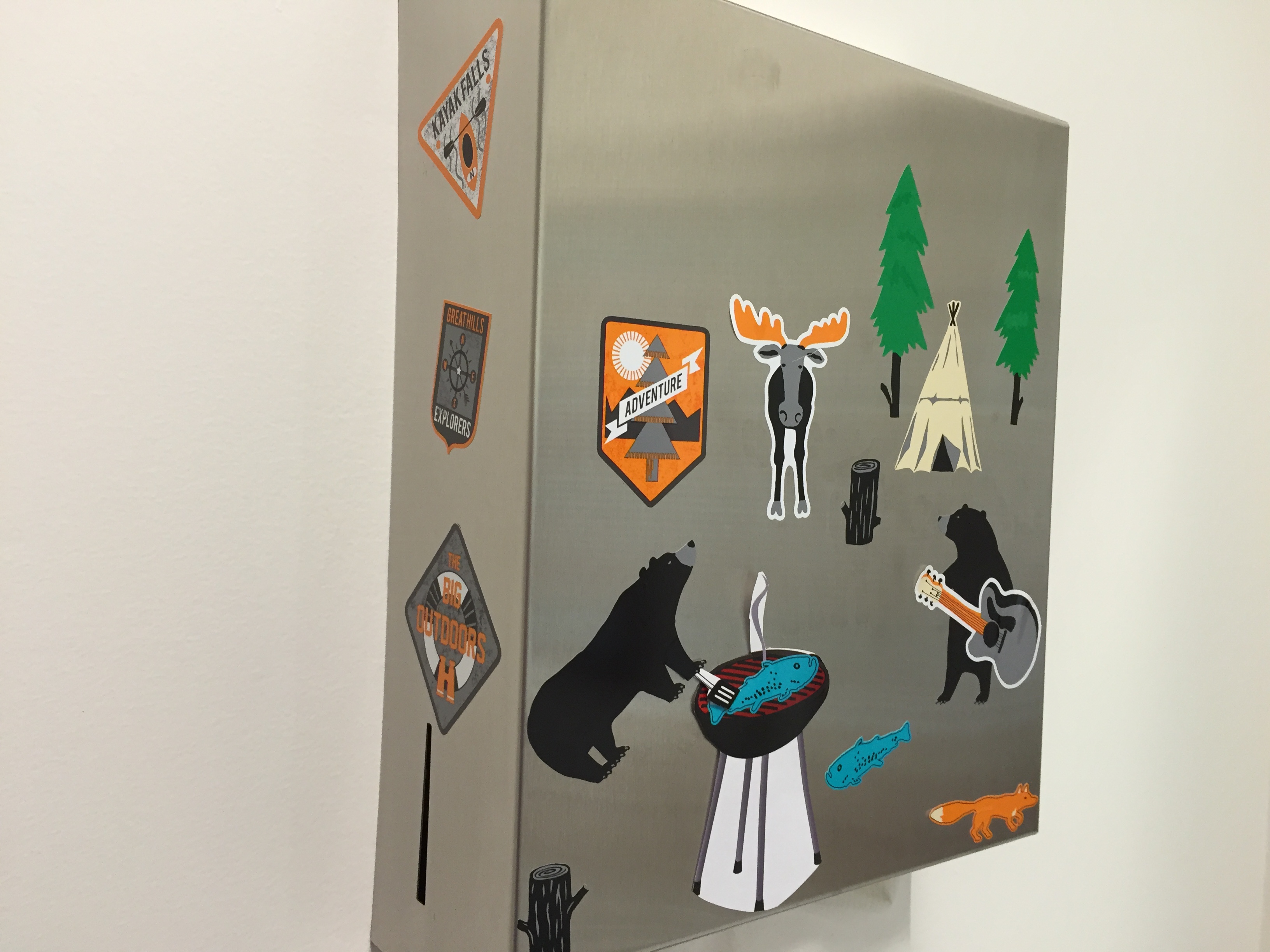 Then there was the moose and his buddies collage that seems to have a new addition each day on the restroom towel dispenser.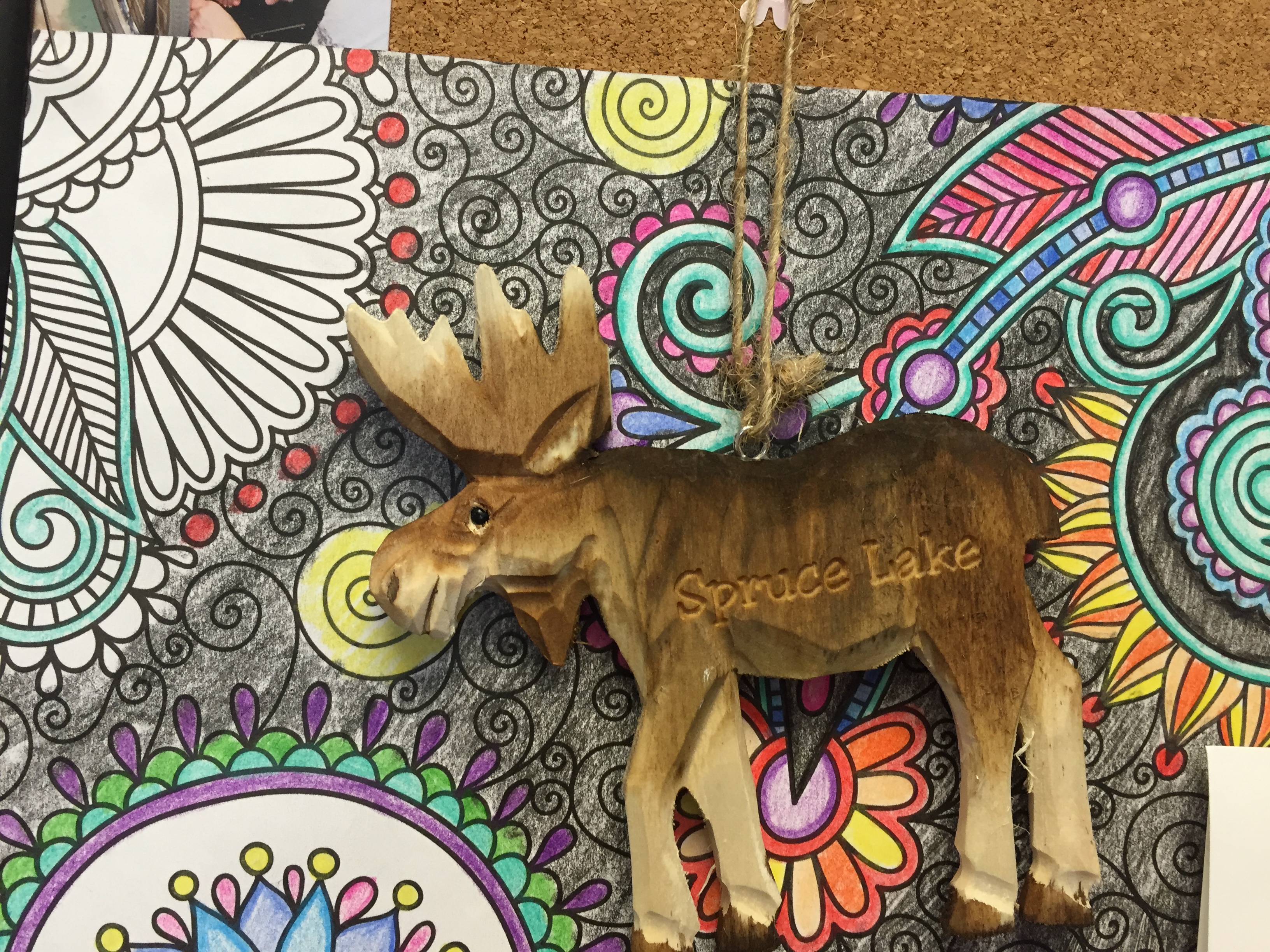 After that came the Spruce Moose – he appeared on my wall shortly after we spent a day at Spruce Lake.
I was just feeling like maybe we had come to the end of the run of moose, when this appeared! Seriously?  Who makes a moose cutting board?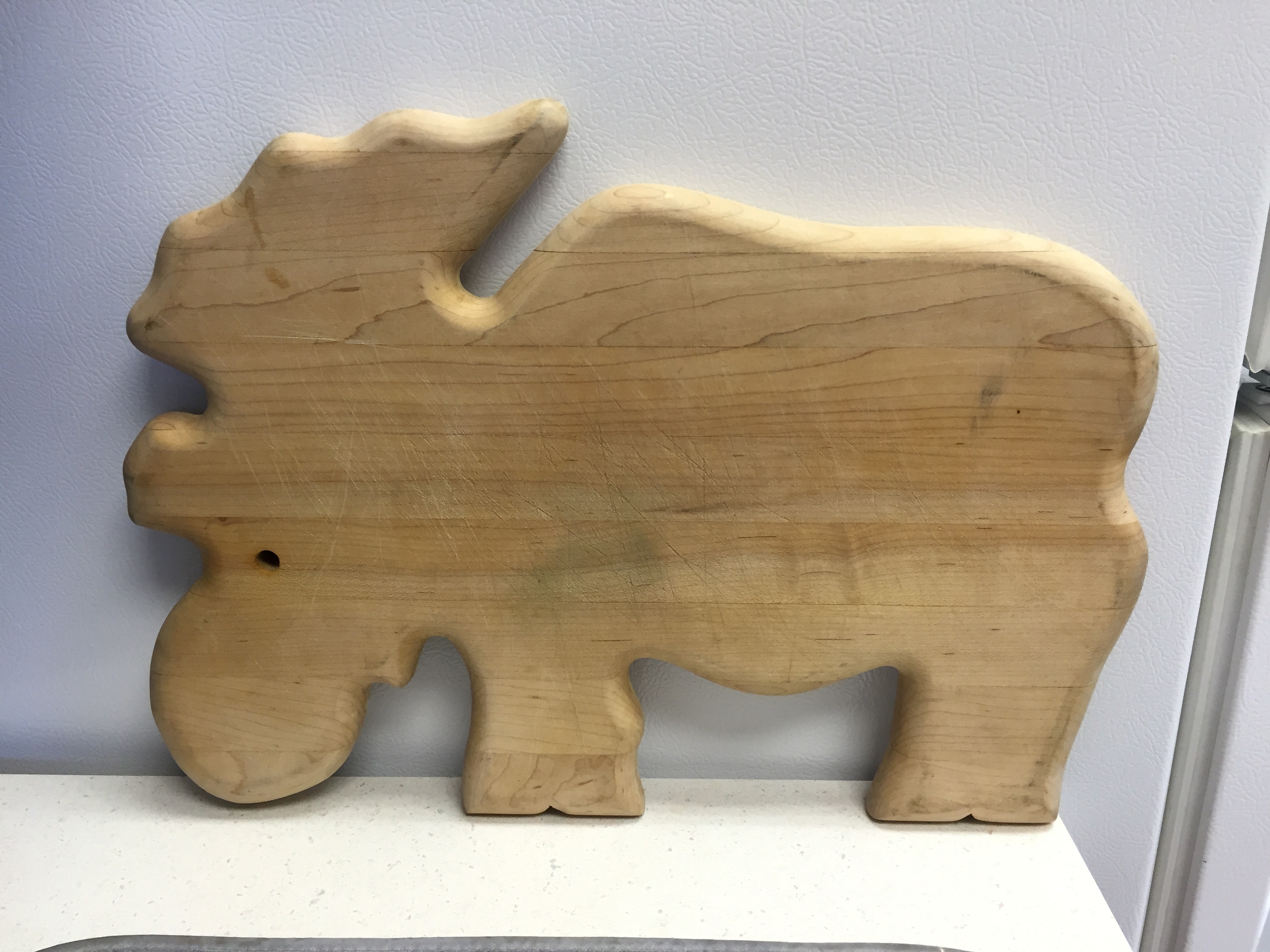 So, I am learning that this may just go on for awhile.  And that's ok.
And I do have the best coworkers around.  I love laughing, working, playing and praying with these blessings in my life!