A bit over a week ago our third and final week of Family Retreat ended.  It feels like just yesterday and other times it seems like camp was ages ago.  It was a tough summer for me in many ways, so getting to Family Retreat  (FR) was a relief!
Our final week of FR began with rain on the day we were unpacking, then rain on the day the STMs (Short Term Missionaries) arrived, and still more rain on the day our families arrived and unpacked.
The day the STMs arrived for training the volunteers who were serving as the STM Coordinators had to leave suddenly due to a family emergency.  God had it all covered . . .  Maureen stepped up to join me in this role for the week.  We had both served in this role in the past, but not together, and it had been some time ago.
So Tuesday morning, as programming was in full swing I went to the gazebo to observe all that was happening.  As I turned my head I saw a puddle.  That would be expected with all the rain we had.  But this puddle was different.  From where I sat, the puddle was the shape of the dove of peace!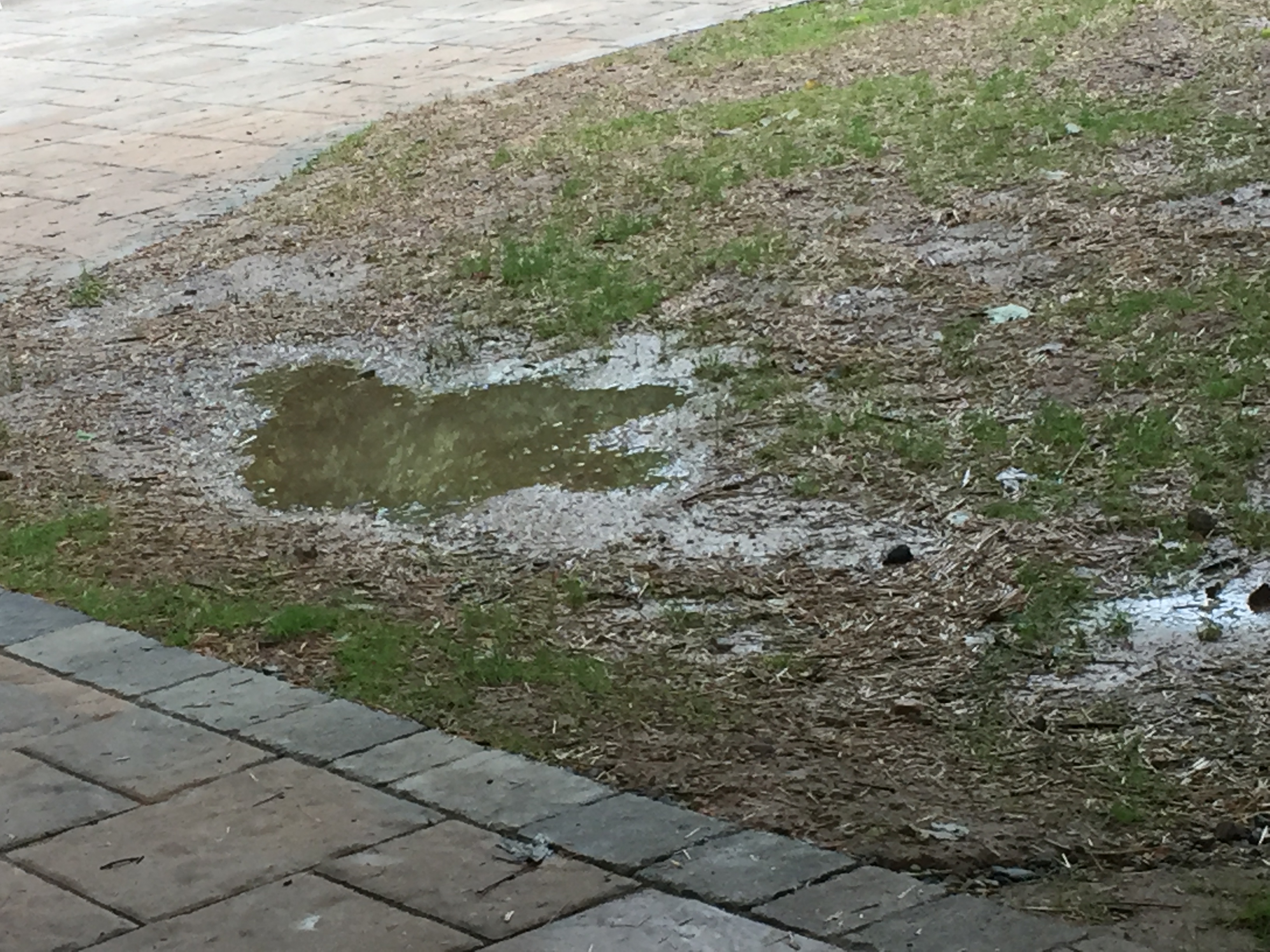 I felt like it was my own personal "sign from God."  I had weathered many storms in the recent months (and a couple I am still weathering), but amidst it all God was reminding me of His peace that passes all understanding.
As the week wrapped up full of joy (our theme), it was time to pack up and head home.  Road construction sent me on a different route.  At a stop sign tI looked to my left and saw a church sign board.  There was the verse that has been chosen as our theme for the 2017 Family Retreats!  (I am not sharing the specific verse here because I need to practice living in the present, which for me means living in and living out the Joy theme from Nehemiah 8:10 through this year).  Suffice it to say that it is a promise that in God I have everything I need in abundant supply!
How sweet to end the season with assurances of peace, joy and God's abiding presence and supply.  Indeed – it has been a wonderful Family Retreat season 2016!