Building memories, that's what we did last week with three of our grand nieces and nephew. We explored, created, laughed, played, and wore one another out. Periodically I would think how I wished God had allowed my parents more time with their grandchildren and great grandchildren.
Preparing for a three hour car ride home, twelve year-old Katelyn, asked Jerry if she could borrow a Bible. Jerry showed her a shelf of Bibles and invited her to take one.
After I delivered Katelyn and her siblings safely to their mom, I checked the car for any left behind belongings. It was then I noticed which Bible she borrowed. It was Dad's; the last Bible he used prior to his passing in 2001. I remember buying it with Mom fourteen years earlier.
Katelyn, her siblings and cousin never met their great grandfather. It's bittersweet to  think about how Dad would have impacted all six of his great grandchildren's lives.
Wind whipped around me as I stood in that parking lot and told Katelyn whose Bible she used. Tears of joy warmed my face, and my heart as I realized Dad's legacy does live on. Through the notes and markings he left in his Bible, he continues to invest in the lives of his family.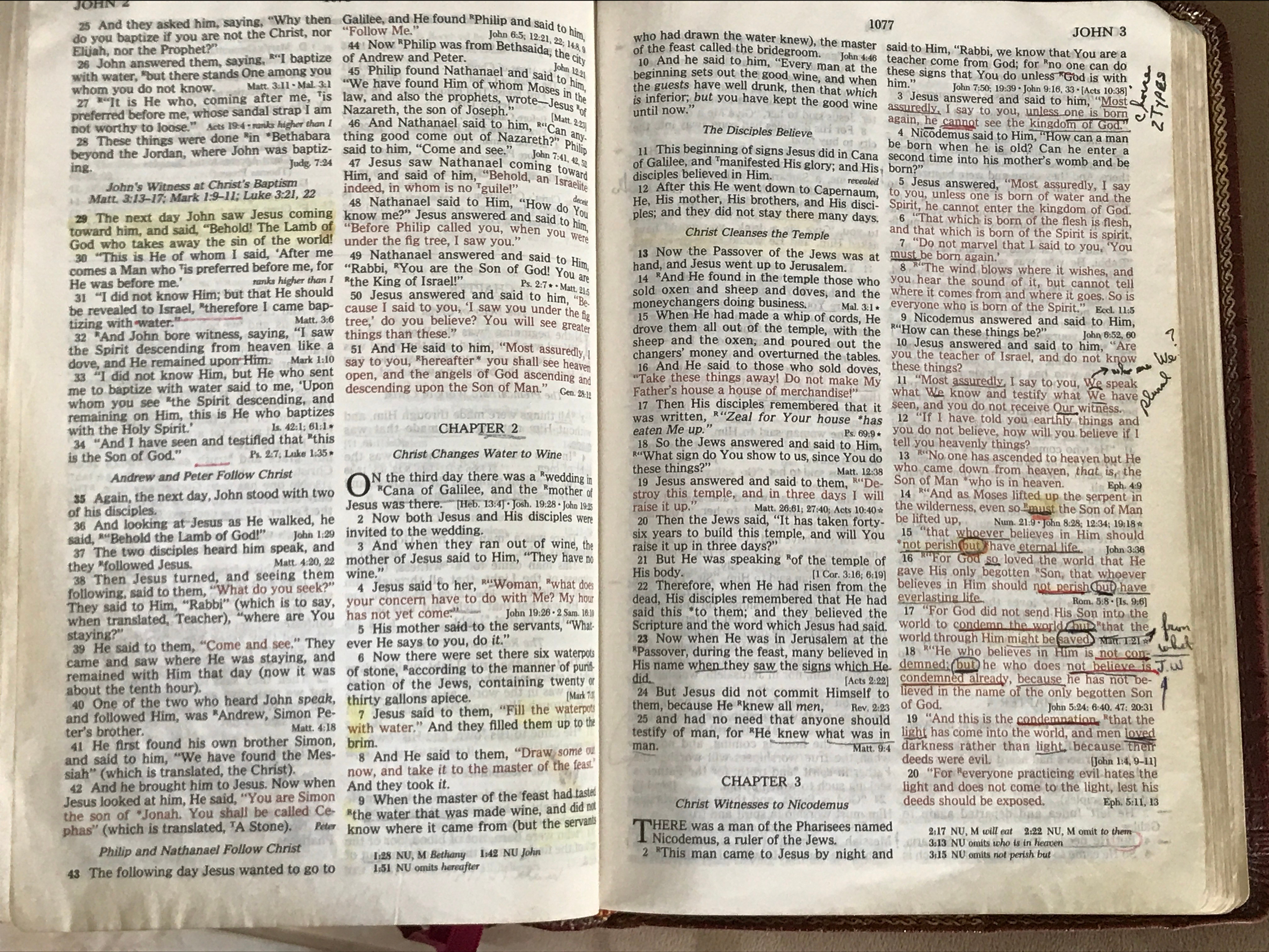 Merry 19th Christmas in heaven Dad. Thank you for example. I imagine it will be many more years before you get to meet these amazing kids when they are called home to heaven. What a joy it will be to worship as a family the One who reconciled God and man (a nod to your favorite Christmas song – Hark! The Herald Angels Sing).